Projectivity Resource Planning
Manage your project resource needs from resource requests and skills matching to time logging and utilisation reporting
Get rid of the spreadsheets and manage your project resourcing natively on Salesforce. Automate resource requests, availability, and assignment so you can better measure resource utilisation and easily log time so you can bill for your time quicker.
With easy to use 'clicks not code' administration you will be up and running quickly.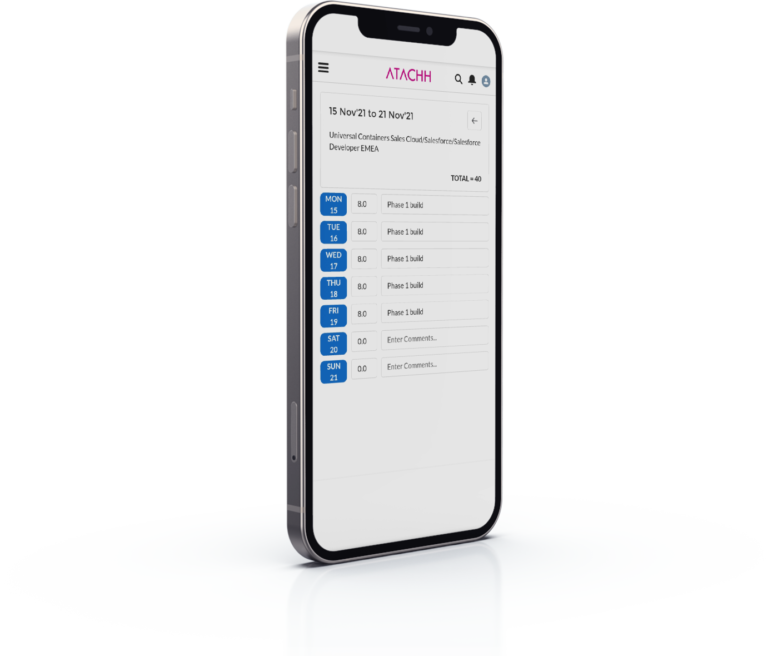 Log time quickly on mobile or desktop
Take the hassle out of time logging with an intuitive UI on mobile or desktop.
Dynamic project assignment, built in controls, and easy approvals mean time cards can be logged quickly so you can start billing faster.  
Find the 'best fit' resource for the project with skills matching
Log and respond to resource requests faster, with visibility into 'best-fit' resources.
Profile match resource skills and availability to the project requirements to help ensure your projects are a success.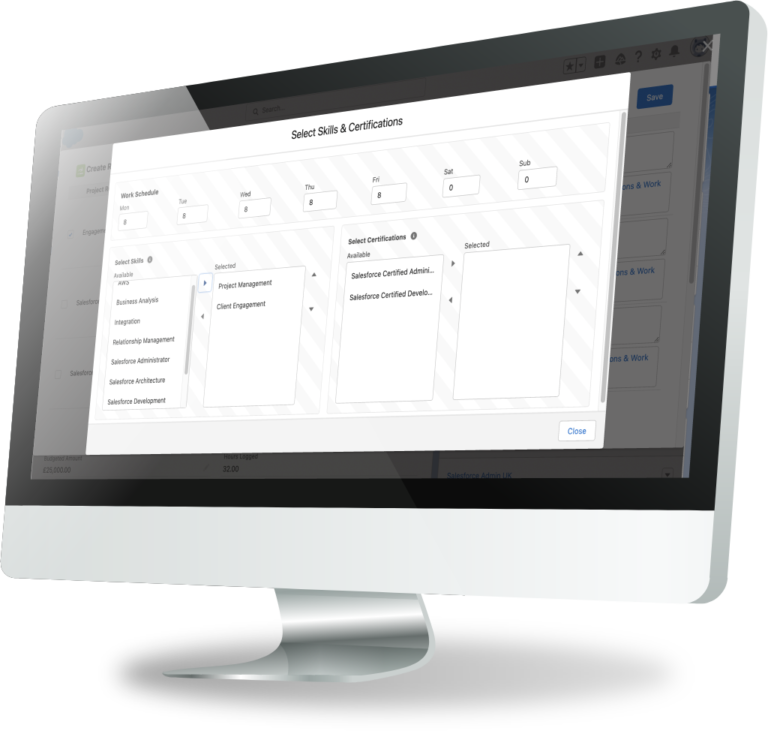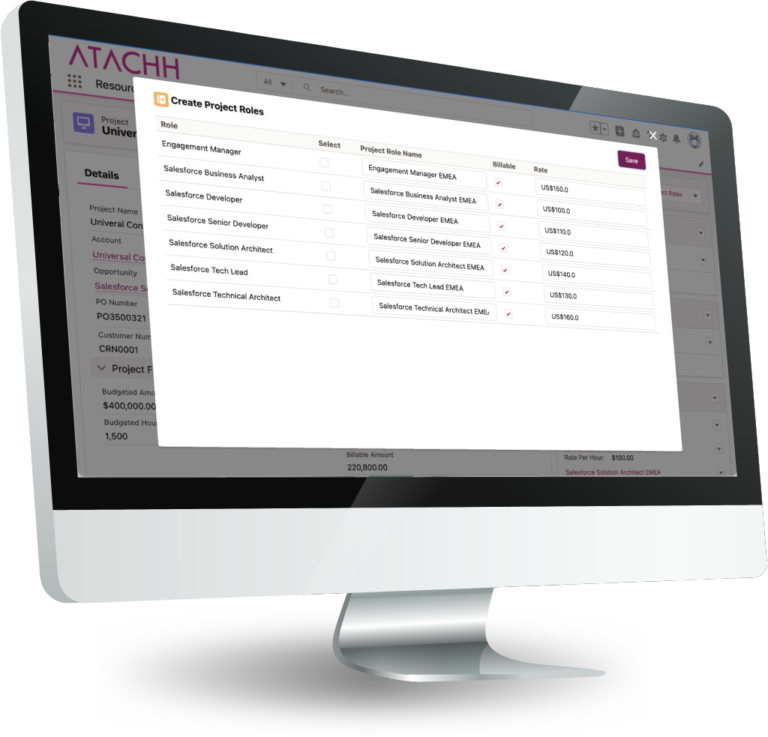 Manage multiple rate cards for different roles and regions.
Calculate and improve margin for your resources by ensuring project profitability through rules and insights.
Improve your operational efficiency with insights
Maximise utilisation and ensure projects are fully resourced with business level insights and reporting.
Combine project and resource data with data from across your Salesforce org for a complete view of your business.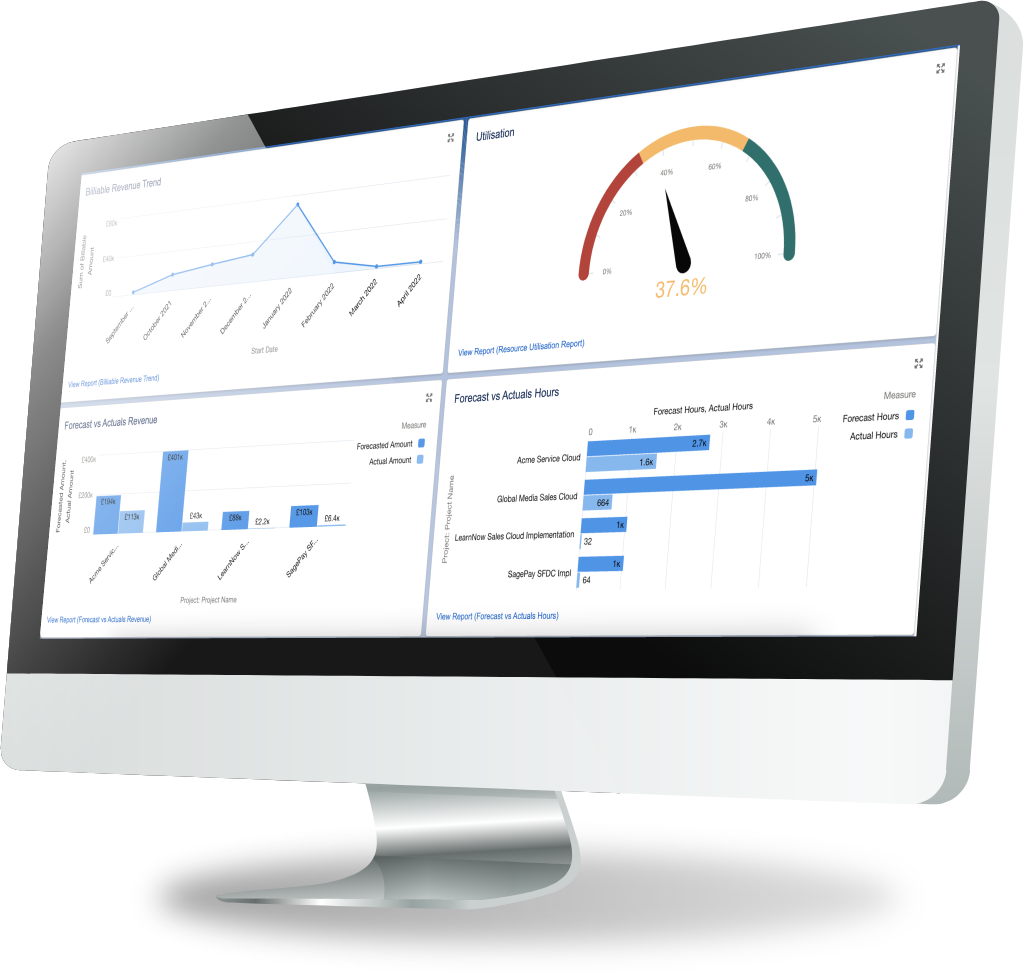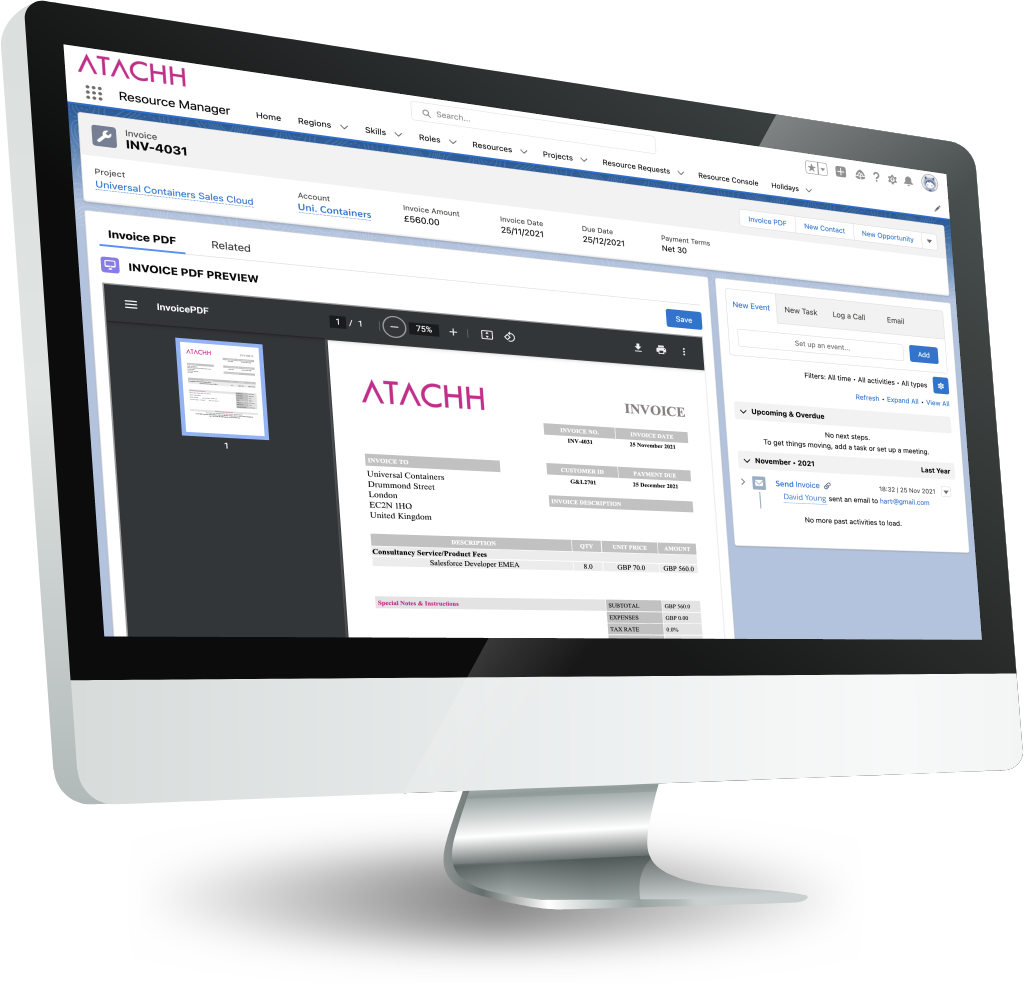 Easily invoice project billable hours
Create branded invoices for projects quickly and easily for time logged against your projects so you can bring cash in quicker.
Would you like to see it in action?
Get in touch and we can set up a demo!